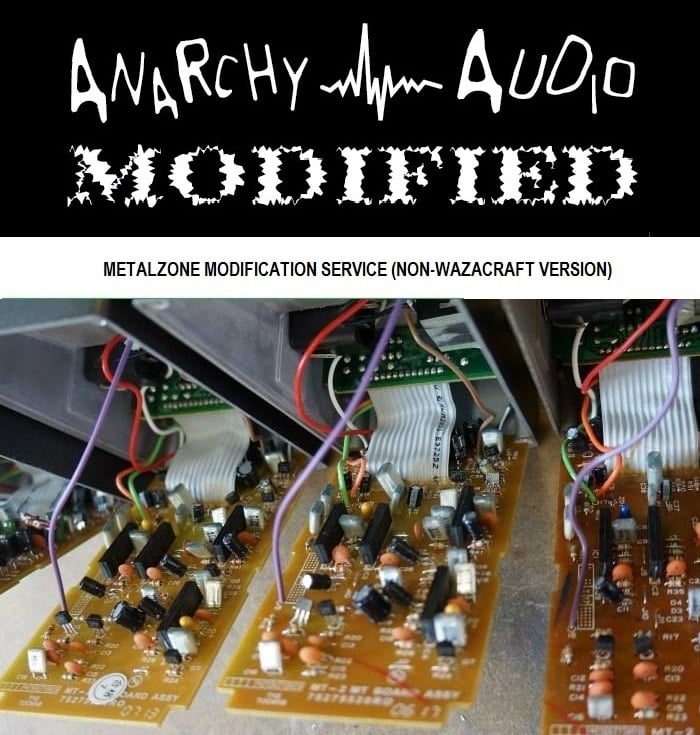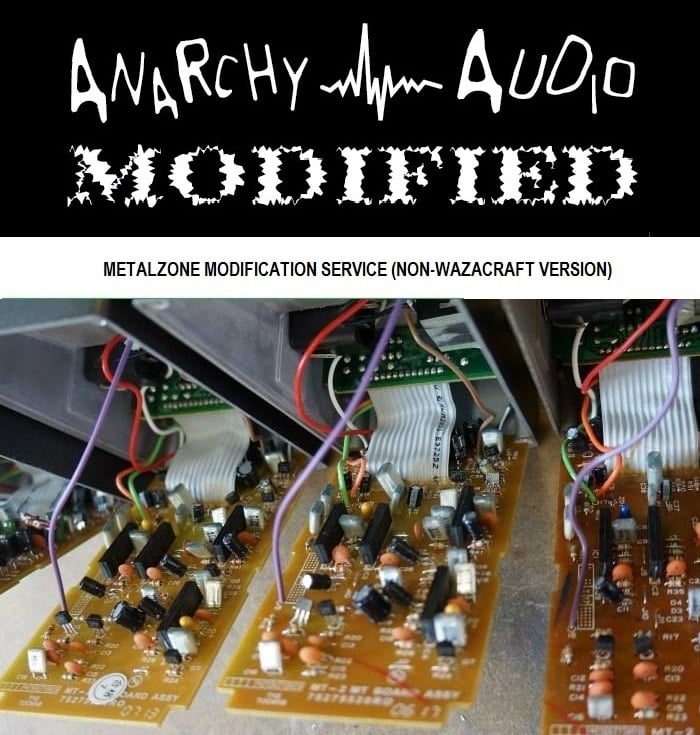 Chainsaw modification for your own MT-2 Metalzone
$50.00
------------------------------------------------------------------------------------------------------
This is a listing for the Anarchy Audio Chainsaw Modification to be done to your own pedal.
Chainsaw modification descripition and clips here - http://www.anarchyaudioaustralia.com
The price of the modification is $50 AUD. This is ONLY the cost of the modification.
You are responsible for paying the postage to post your working MT-2 pedal to us in Perth, Australia and for postage back to you once the modification is done. The postage fee you will pay at checkout is the cost of the postage to post the modified pedal back to you.
Please email - anarchyaudioaustralia@gmail dot com once you have completed the check out payment process so we can provide you with out postage details.
Prices in Australian dollars